Local Toyota Dealership In Atlanta, GA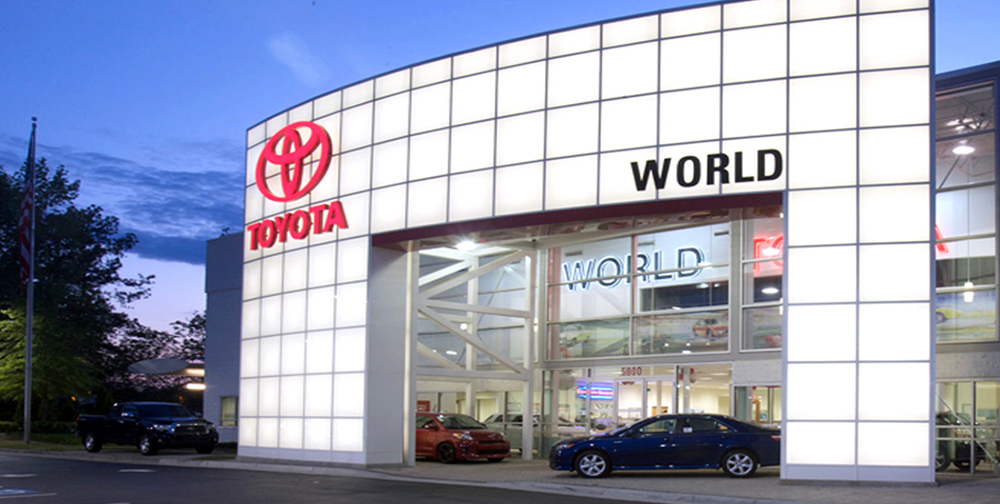 A Certified Toyota Dealership Serving Atlanta
World Toyota is here for all your automotive needs. If you're in the market for pre-owned cars, Certified Pre-Owned (CPO) vehicles or new Toyota models, we've got you covered. World Toyota is also proud to offer a state of the art service center.
Our warm and friendly staff understands getting a car, whether it's new to you or fresh off the assembly line, is a big decision. We support your decision by offering repairs and maintenance for the duration of your ownership. Come into the World Toyota service center in our Atlanta car dealership today.
New Toyota Vehicles Near Alpharetta
World Toyota has Toyota's full lineup of cars, trucks, and SUVs in its Atlanta location near Alpharetta. We also pride ourselves on having a knowledgeable staff and providing friendly customer service. World Toyota has a large and varied selection. You can rest assured that we have the right car for you. If you're looking to get a new model from a Toyota dealership, Atlanta dealer World Toyota has got you covered. We have all of the most popular new Toyota models, including:
Camry | Corolla | Tacoma | Tundra | RAV4 | Sequoia | Land Cruiser
You can look through our inventory on our website. When you've found your next dream car, come into our Alpharetta area location today. You can make an appointment through our website or simply drop by at a time that's convenient for you.
Quality Pre-Owned & Certified Pre-Owned Vehicles In The Sandy Springs Area
If you're looking for a pre-owned or Certified Pre-Owned vehicle, World Toyota has got you covered. We have many top-of-the-line Certified Pre-Owned Toyota, Lexus and Scion models. We also have quality used vehicles from a wide variety of different manufacturers.
Toyota Certified Pre-Owned vehicles are considered to be some of the best on the market. Our highly-trained techs will first take a Toyota, Lexus or Scion vehicle and check the mileage and model year. Only relatively new, low mileage cars are eligible for CPO status. Once the model year and mileage have been checked, the car must go through a rigorous inspection process. This inspection is comprised of over 100 separate checks. Once it passes the inspection, it is certified and protected with a limited warranty.
If you're looking for a certified pre-owned car at a dealership in Atlanta, look no further than World Toyota.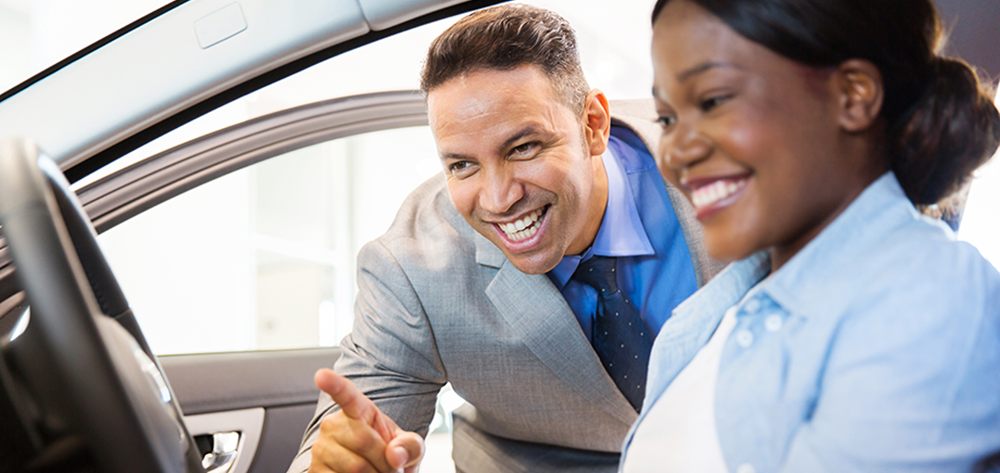 Quick & Easy Financing At World Toyota
Financing the car of your dreams can be a nightmare at other dealerships. World Toyota strives to make this process as easy as possible. If you're in the area and you want to finance a Toyota, Atlanta has World Toyota. We have a knowledgeable and friendly staff of financing professionals. Our staff will help you find the incentives that fit your situation and your desired car. You can even start the financing process from the comfort of your own home.
Our website allows you to apply and get pre-approved for financing. You can also get an estimate on the value of any trade-in vehicle you might have. Not everyone who comes into Atlanta, GA car dealerships will have a trade-in, but for many, this is an important part of the financing process.
Once you've gotten pre-approved for financing and received an estimate on the value of your trade-in, it's time for you to come in and benefit from the expertise of our financing professionals. You can set an appointment from our website if you like. You can also simply stop by our Atlanta area location.
Premium Parts & Service In Atlanta
Here at World Toyota, we are proud to include parts and service in our list of offerings. It can be hard to find a reputable and reasonably priced service center in the Atlanta area. We're here for you, even if you don't have a Toyota. Our technicians are all highly trained and certified. Unfortunately, many independent service shops in the Atlanta area employ techs that are not properly certified. We also have state of the art equipment, so we can take on the toughest jobs. Owners of a Toyota, Lexus or Scion vehicle will be happy to know that we stock factory-made parts for your car. These parts fit better and last longer than aftermarket parts used by many independent shops. You don't even have to drive a Toyota, Lexus or Scion to take advantage of our service center. Our technicians are also skilled in servicing all other makes and models. Schedule your appointment today!